New immigrants (olim) are subject to the same Military Service Law that applies to Israeli citizens, permanent residents of Israel, and Israeli citizens who hold dual citizenship and reside abroad.   Olim are given one year before being drafted.   The length of service is determined by family status, physical profile, and date of entry before immigrating to Israel.       The date of entry for a new immigrant is taken to be the date of return to Israel, if the immigrant participates in a recognized program of up to one year, then leaves for a year, or is in Israel for a year not in a program, then leaves for at least 2 years.  There are provisions for visiting during the stay abroad.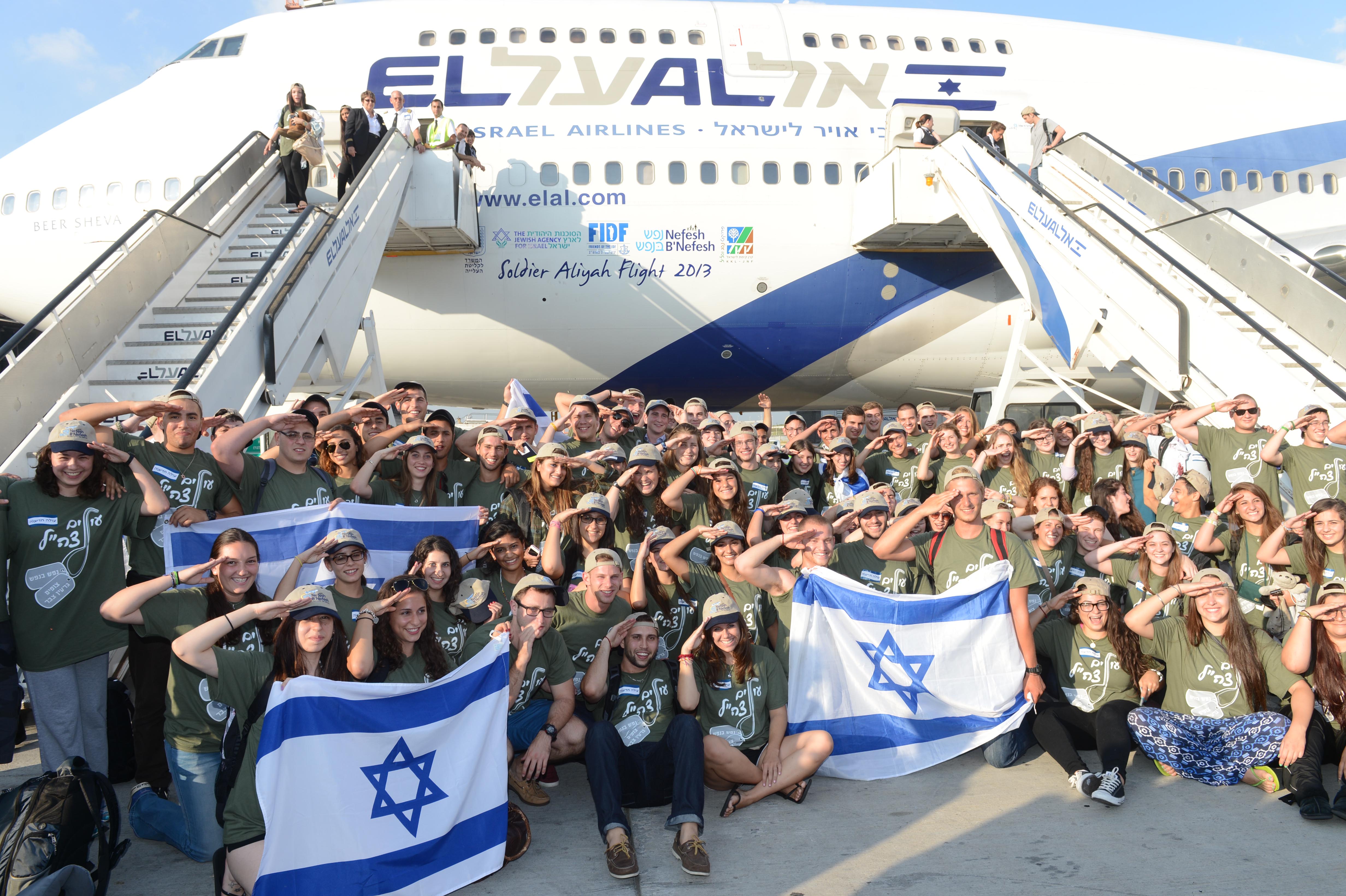 Children of Israelis living abroad may request permission to study in Israel for three years, without doing army service. After that, they must leave or enlist.
 The prospect of having a child serving in the army can be daunting to a parent.  The IDF recognizes this and has a website in English with a section just for parents, including parents' stories and a parents' network.  The IDF  has a special coordinator for new immigrants.
The army is an important rite of passage for most Israeli young people.  The bonds and experience gained through army service can provide lifelong benefits.  According to former Minister of Defense, Moshe Arens, the army is the best and most important educational institution in the country, bar none.
Between high school and army there is an option to do a year or two in a mechina.  A mechina is an away-from-home program for secular, religious, and mixed which offers some combination of Torah learning and/or volunteer work  and/or preparation for the army.  Most kids find this to be an amazing experience, and it softens the transistion to being away from home.  Here is information about a few of them:  
http://www.idfinfo.co.il/Participating_Mechinot.php?cat=a13
The length of service is determined by several factors:
Gender (men generally serve longer than women)
Family status (single, married, or a parent) at the time of enlistment
Physical profile based on a medical examination
Date of entry to Israel prior to making aliyah
Olim who move to Israel at age 17 or earlier are considered native Israelis and will be required to serve the full term in the army (36 months for men, 24 months for women) regardless of their family status.
Men who entered the country at age 18 or older will have to serve from six to 30 months or may be assigned to the reserve pool, unless they are exempt for family or other reasons.
Women between the ages of 17 and 20 are required to serve for two years.  Women who make aliyah even one day after their 20thbirthday or later are not subject to being drafted. Women up to age 26 can volunteer, but must serve for at least a year.
The IDF sends the Tzav Rishon (first draft notice) between six to 12 months after a person makes aliyah.  For those who moved to Israel before age 17, it will arrive when the teen is 16 or 17 years old.
The draft notice is sent via mail to the address associated with the Teudat Zehut (I.D. card).  The enlistment date will be six to 24 months after the date of Aliyah, based on what the person requests.  A person can also request to earlier draft date by contacting an IDF induction center.
The Tzav Rishon will provide information about a person's first appointment with the induction center and a code to be used for inquiries and appointments.  It also includes a medical questionnaire, part of which must be completed by a doctor.  The completed form must be sent back within 14 days of receipt.
A person reporting for a first appointment must bring a valid ID of some sort:  teudat zehut, Israeli passport, driver's license with photo, or teudat oleh.  A person with a medical condition or learning disability should bring a letter from a doctor, in Hebrew, including the person's teudat zehut number and a list of any required medications.
At the first appointment, the person will have personal data verified and take a computerized IQ test.  This can be taken in Hebrew or English, but taking it in English may foreclose certain positions that require higher levels of Hebrew.  There will also be a physical exam. For men, there will be a personal interview.
There are a few special army programs such as:
Mahal Hesder: for religious students who wish to serve in a special framework. The length of the program is 21 months and the young men serve in special units.
Hesder: a 42 month commitment that includes 26 months of Yeshiva study and 16 months of active army service.
Atuda: for those who wish to complete university studies before doing their army service.  This is a difficult program to get into and requires staying in the army several years longer, practicing the "task" for which the student studied–dentistry, medicine, international relations, mechanical engineering…